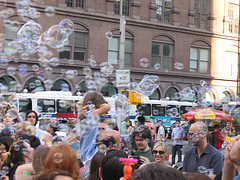 A couple of months ago I wrote an article about how to get people to like your fan page by offering content that is only available to fans. This uses the fbml visible-to-connection tag.
Inbound Zombie is using this code to offer an free ebook that is only available to those that like their Facebook page.
And the ebook is excellent!
The Complete Facebook Guide for Small Non-Profits is useful for any business or individual. It's over 100 pages long and includes and Introduction to Facebook, Setting up a Page, Customizing Your Page, Your Facebook Community and more. I highly recommend this free Facebook resource.
So, go ahead and Like Inbound Zombie on Facebook and grab a copy of this valuable resource. If you need assistance with customization you can view my Facebook Portfolio and contact me.
Disclosure: I am a Quarterback on the Inbound Zombie team but was not involved in writing this ebook.
photo credit: MacRonin47