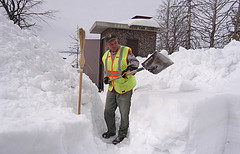 Are you tired of worrying about routine WordPress maintenance? Would you like to spend more time growing your business rather than troubleshooting site issues or searching for the right plugin? If so, you are in luck!
I currently have some open slots in my maintenance plan schedule and get started with your site needs immediately.
Maintenance Plans
Maintenance plans include the following:
Backup of all WordPress files and database
WordPress Updates
Plugin updates
Security scan to make sure the site is free of any malware
Priority response time
Maintenance plans can also include customizations, post updates, training, and troubleshooting unique issues.
A basic plan is 1 hour per month for 3 months. Plans are also available in 6 and 12 month increments. The longer you sign up for the more you save!
The plan can also be customized to suit your needs, if you require more than 1 hour per month.
Stop worrying about your site and take advantage of one my maintenance slots. Only a couple are available so it is first come first serve.
Please contact me for additional information, rates and to customize your maintenance plan.
photo credit: /wyofile