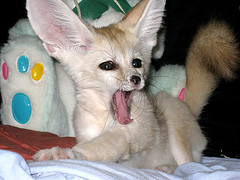 One of the downsides of writing a bunch of posts ahead of time and obsessively sticking to a posting schedule, is that when something big happens you end up being a little late to the party. And I wish WordPress 3.0 hadn't been released during the World Cup – there is just too many big things happening in too many of my interests all at once.
WordPress 3.0 has finally been released. I haven't installed it on this site yet but I did install one of the betas on a test site a couple of weeks ago. There are some things that I really like but I think that developers are going to be more excited about it than the average user.
Here are some of the major features.
WordPress and WordPress MU have merged – WordPress MU is the multi-user version of WordPress, which means multiple blogs can be installed with one WordPress installation. This feature does not work out of the box and must be enabled. There is a tutorial here.
New default theme called Twenty-Ten. I really like this theme. The old default theme was getting tired and this one is super easy to customize and make look more unique. The header and colors are changeable. The theme also features footer widgets, which has been a more popular feature recently and won't have to be coded in separately.


Custom Menu Management – this means that navigation menus can be customized and made up of specific posts, pages, categories, tags and links. This means that an article like mine about excluding a page from the top navigation will no longer be necessary because you will be able to build your own custom menus.
Help under every section in the WordPress admin
When WordPress is installed can now set username and password immediately
Improved Custom Post Types and Custom Taxonomies – this is an entire topic, which would need to be discussed in a separate article
Slightly lighter color scheme in the WordPress admin
If the site has been marked as private, there will be a message about Search Engines being blocked at the top of the screen so it doesn't get left that way permanently.
When editing posts can remove all tags at once.
Settings > Miscellaneous has been removed and integrated with Settings > Media – good! This makes a lot more sense logically.
Here is a video of the highlights.
You can read about all of the changes in the WordPress codex. There is also a great overview at Digging Into WordPress.
I discovered an article that lists the most common upgrade problems and fixes for them. As I've said many times, I'm not a fan of the auto-upgrade feature – my manual upgrade guide still works great. Be sure to backup and make sure that your plugins and theme are compatible with the new version.
photo credit: deadstardro