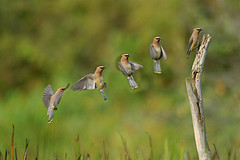 I am frequently asked how to make a custom Facebook tab the default landing tab and realized that I haven't written this up before. And, the location to do this has recently changed, so if I had written an article before, it would need to be revised. You do know that when writing about Facebook, it really should be done in pencil. ;-)
Set the Default Landing Tab
From the fan page for to Edit Page

Go to Manage Permissions

Under the Default Landing Tab dropdown box, set the tab that you would like to be the default tab.

Keep in mind that the default landing tab is only for new visitors to your page. Once someone likes the page and becomes a fan, they will be taken straight to the wall. This can not be changed.
Also as the Admin of the page you will be taken straight to the wall as well. If you want to test that a new visitor is going to the default tab, log out of Facebook and visit your page.
That's all there is to it. The way it works hasn't changed but Facebook has moved the settings around.
photo credit: TrombaMarina
Recommended:

Keep Reading:
Did you enjoy this article? I can assist you with your WordPress or Facebook project.
Contact me
and I will provide you with an estimate. You can also connect with me on
Facebook
or follow me on
Twitter
. If you are looking for Hosting, WordPress Theme, Newsletter or other recommendations, please view my
detailed list.



10 Responses to "How to Make Your Custom Facebook Page the Default Landing Tab"