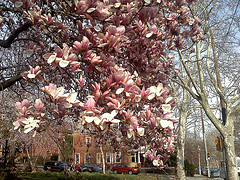 Recently two different people asked me why they couldn't view their Facebook page when logged out of Facebook.
Since more than one asked, I'm going to assume others need the answer to the same question.
And for once, a Facebook problem has a very simple solution … I know, that is very rare!
The Fix
Go to your page.
Click on the Edit Page button on the top right.
Click on Manage Permissions.

Check the Age Restrictions field. If it is set to anything other than Anyone 13+, the page will not be visible when you are logged out of Facebook.
Of course, if your page contains Adult Only material, than you won't be able to change the Age Restrictions but for most pages 13+ is just fine.
Have you ever run into this issue?