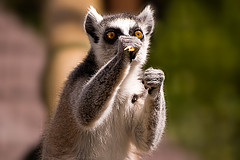 If you have a facebook fan page or are an admin for fan pages, you have probably seen the message that says that boxes are being removed and the width of the page is being reduced to 520px on August 23, 2010.
I have received a number of emails regarding this issue. Some are questions and others are a little panicky.
I wrote about this issue last November. At the time Facebook said it was going to happen at the end of 2010. Well, here we are 9 months later and Facebook is keeping good on that promise. Periodically I would check the developer roadmap to see if anything had changed regarding this issue and all along it was still planned.

Facebook's annoucement says the following:
We announced plans last October to remove application boxes and application info sections as well as reduce the width of application tabs to optimize for the new profile and Facebook Pages format. We will be moving forward with these changes the week of August 23 and want to help you understand what to expect.

Based on feedback from developers, we have committed to the following plans to ensure a smooth transition:

* Boxes. We will notify users via messaging in profile boxes and in the Help Center that the "Boxes" tab, boxes on profiles and Pages, and application info sections will be going away.
* Application Tabs. Next week, we will give Page admins the ability to preview their custom tabs in the new 520 pixel width so they can modify their layouts as needed. All profile and Page tabs will be resized automatically beginning the week of August 23.

These updates are designed to simplify navigation for users, reduce complexity for developers, and enable us to build the next generation of tools for growing your business with Facebook. Subscribe to the developer blog to learn about our new roadmap in the coming weeks.
Fortunately, because I was aware of this change, I have developed pages to fit within the 520px limit and have tried to persuade client's not to use boxes. But, a lot of people were not aware of this change until they saw the announcement at the top of the fan page.
I kind of feel like, well, we knew this was coming but I do have a couple of issues with Facebook. I think they should have added the notice a month before the change went into effect. A couple of weeks really isn't enough time and people are scrambling. I also question the timing. A lot of developers take vacations in August and we are starting to get the kids ready to go back to school. I think September 23, 2010 would have been a much better date for this to happen.
Facebook really doesn't think about these things, do they? But, we keep going back.
If you would like to hire me to convert your fan page to the new size and layout requirements, please contact me. Please note that I am going on vacation very soon and the number that I can take on will be limited.
photo credit: etrusia_uk