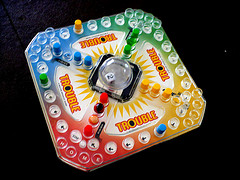 I have written a tutorial on how to make a custom Facebook page with an iFrame application. Many of the questions in the comments relate to being unable to see the custom page when you go to view it on your Facebook page.
I have decide to list troubleshooting tips that are the most likely cause of the problem. One of these should correct the issue for you.
Things to Try
Check the permissions on the directory that your iframe page is stored on, especially if it's in a subdirectory.
Try saving the iframe page as a .php page rather than an .html page. Sometimes this resolves the issue even if the page doesn't contain any php. I have not found a reason why for this.
Iframe code will not display – you are trying to pull an iframe into an iframe. You should, however, get an error for this one rather than just a blank screen.
Make sure you can view the page outside of Facebook. If you can't, there is most likely an error in your code.
Try checking the page in a different web browser. That may help narrow down the cause of the issue.
Do you have a SSL certificate for the location of the hosted page? You will probably receive an error rather than a blank screen but this is something to take care of.
Are you using Facebook as a page rather than as your personal profile? A commenter and I found that you can not see your own custom iframe page, if you are using Facebook as a page. You can, however, see other custom pages. I'm not sure yet if this is a bug or by design so if anyone knows more about this, your feedback is definitely appreciated.
Do you have any additional tips? Do you have answers for the ones that I've discovered but that I don't know why it happens and why the solution works?
photo credit: daveparker