I haven't done a WordPress theme collection post since the Spring. Recently, I received an email from Organic Themes about the release of Music, a theme for musicians. I really liked the theme and decided to look for WordPress themes for musicians and bands and list them all in one location.
This is what I found.
The Themes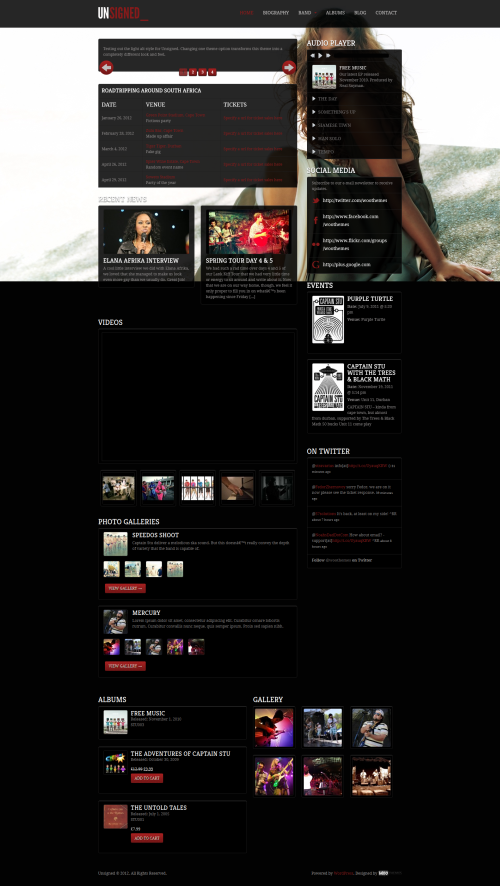 Unsigned by Woo Themes is $70 and includes two bonus themes. The theme includes a responsive design, events, discography, Soundcloud integration, Woo Commerce and much more.

Music by Organic Themes was just released and is $69. Features include a responsive design, HTML5 audio player, tour dates, discography, and integration with Woo Commerce.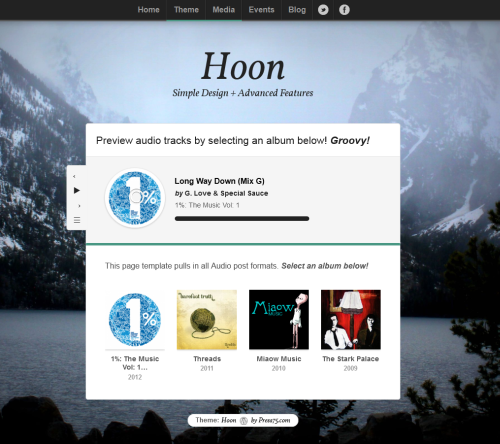 Hoon by Press75 is $75. It is built in HTML 5, is reponsive and includes integrated audio.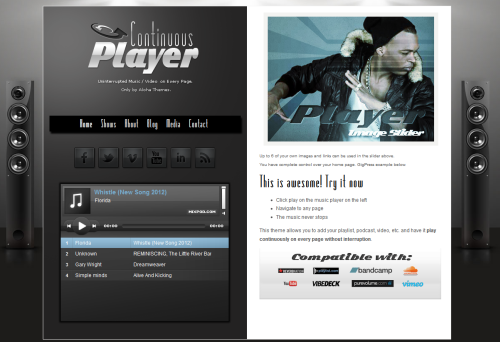 Continuous Player by Aloha Themes is $77. This theme will allow you to continuously play music or video regardless of what page you are on on the site. So, you could listen to a podcast while browsing the other content on the site.
Indie Fest by Foxhound Band Themes is $99. The theme includes GigPress for tour dates, a SoundCloud player, and Facebook and Twitter integration.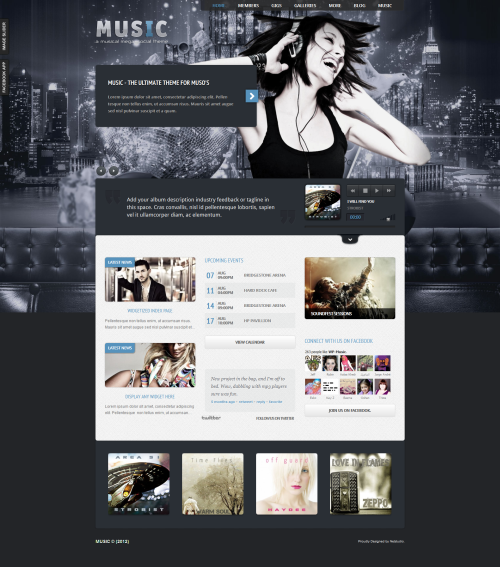 Music featured on ThemeForest is $45. It features events for tour dates, integrated audio and video, and a Facebook app.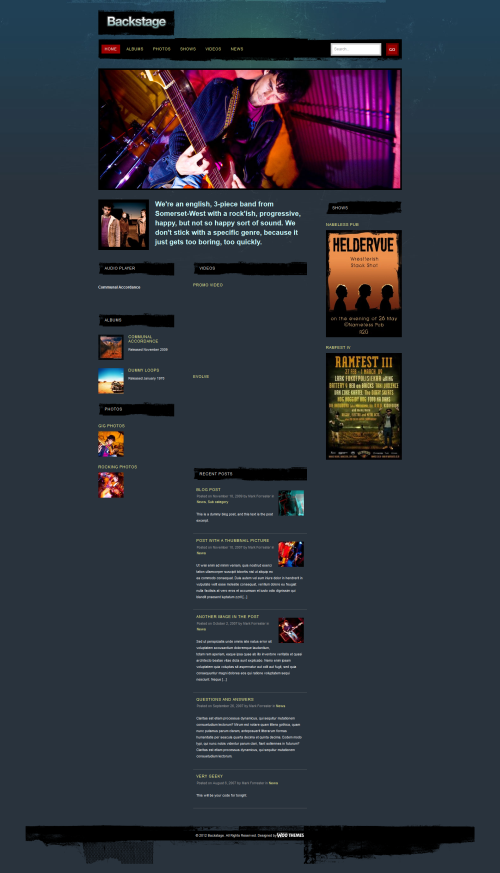 Backstage by Woo Themes is $70 and includes two bonus themes. Backstage features 7 layouts, audio integration, upcoming shows and video.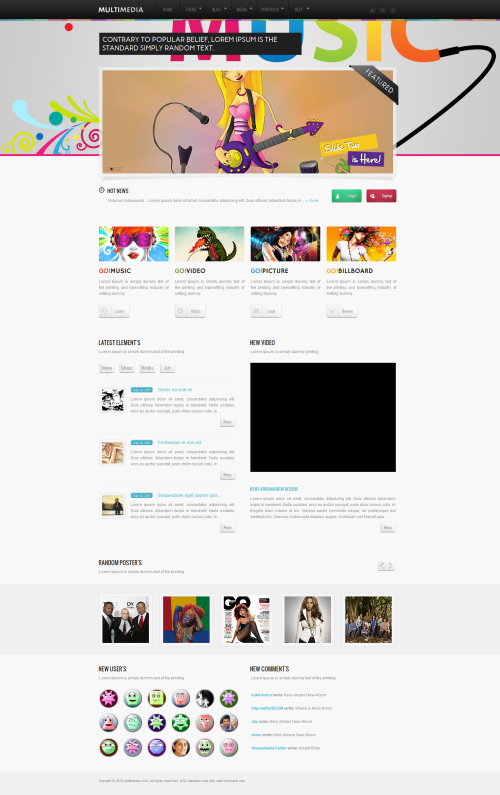 Multimedia by ThemeForest is $45. This theme includes many options for managing multimedia making it a good solution for a music based site.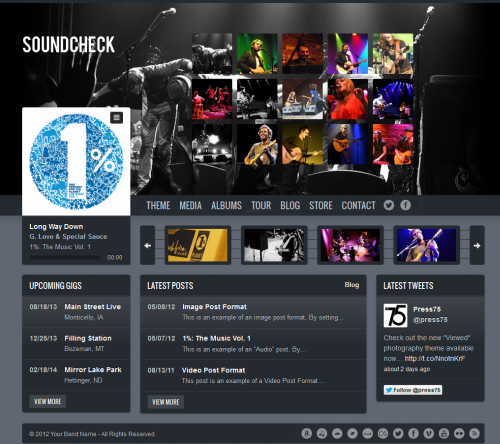 Soundcheck by Press75 is $75. The theme is optimized for Audio, Video and Photos and includes Social Media integration.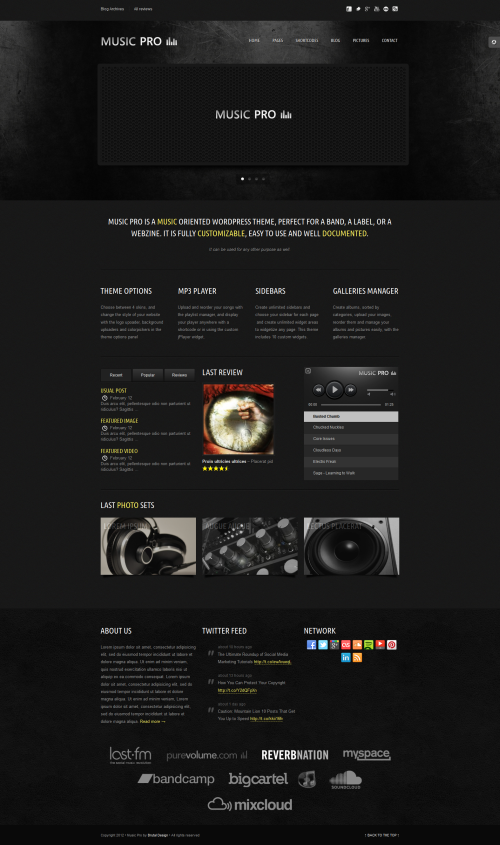 MusicPro by ThemeForest is $50. This theme includes a playlist manager, custom widgets, and a simple store for selling band merchandise.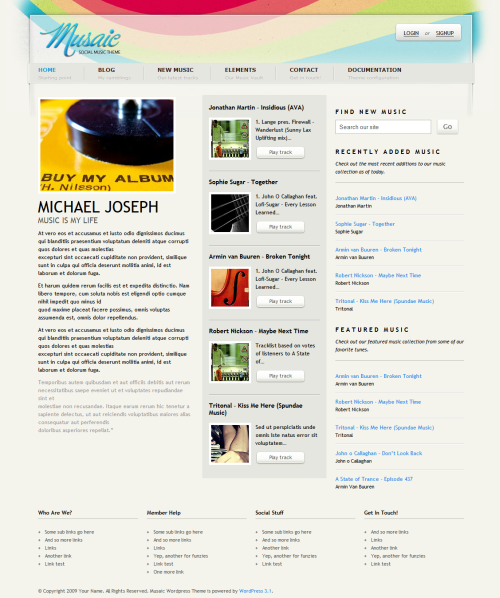 Musaic, available at ThemeForest is $35. The theme features mp3 support with an audio plugin, a rotating header image, a featured slider and a ton of admin options.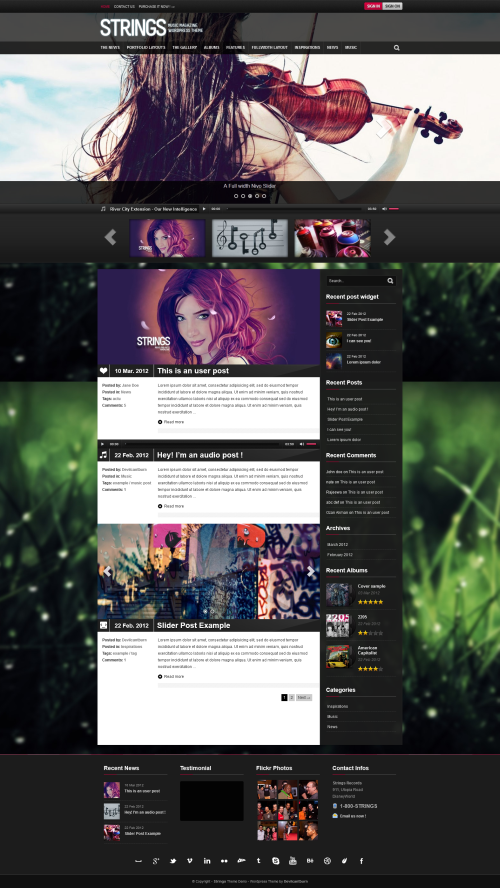 Strings is $40 and is also featured at ThemeForest. Strings includes the Nivo Slider, custom post types, custom widgets and shortcodes and much more.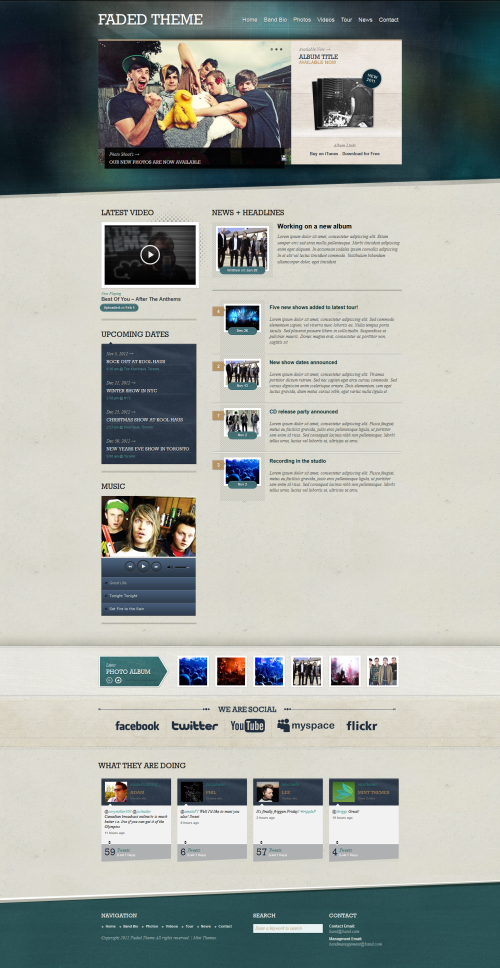 Faded by Mint Themes is $79. It includes a html5 music player, videos, photo albums, twitter streams for each band member, Facebook comments, and upcoming events.



The Grammy by Foxhound Band Themes is $70. The Grammy includes Soundcloud, social media, and tour date integration.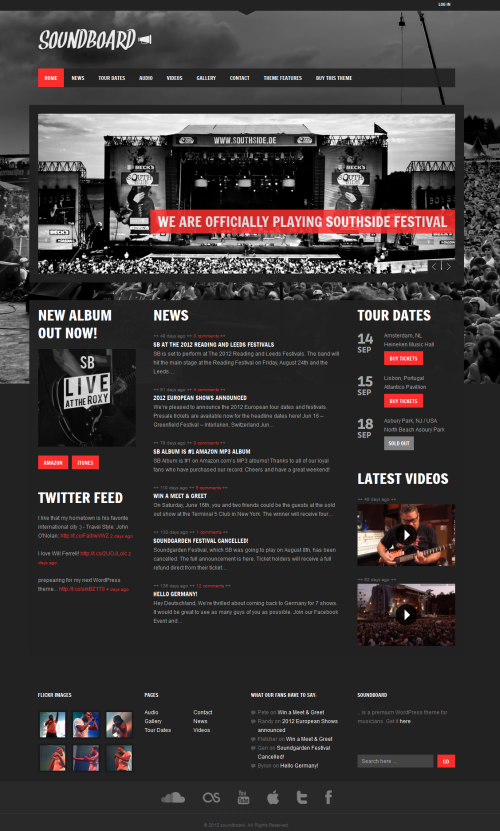 Soundboard is featured at ThemeForest and is $45. This theme makes is easy for a band to display tour dates, a discography, video, social media and more.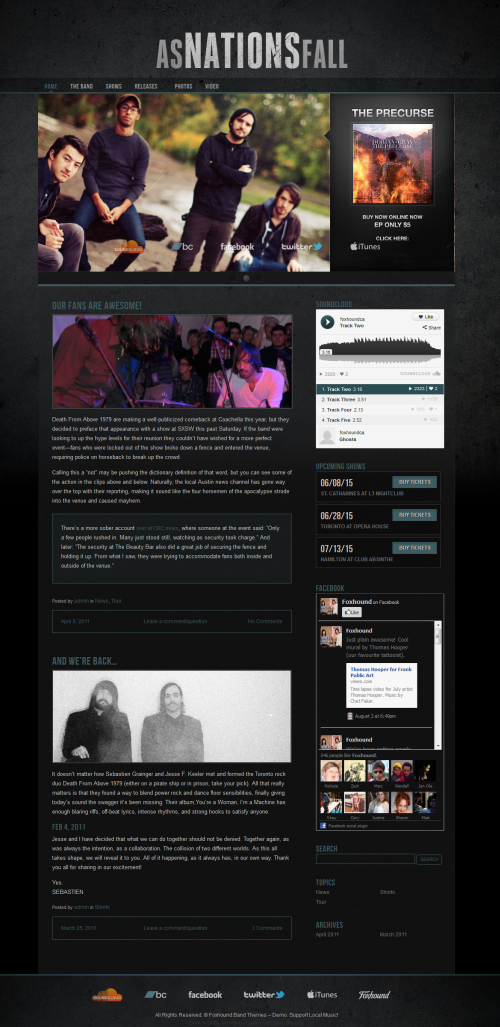 Dark & Gritty is $70 and is also by Foxhound Band Themes. This theme includes Soundcloud, tour dates and social media integration.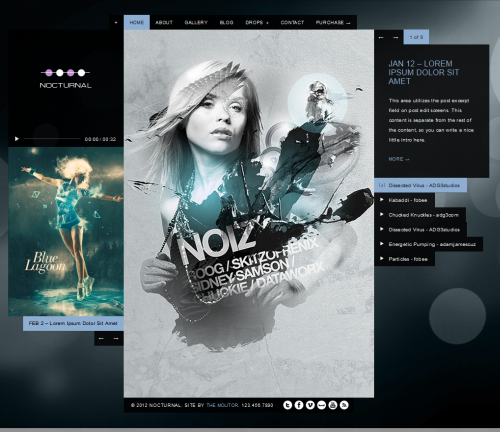 Nocturnal is $45. Nocturnal is designed for bands and includes a lot of options and features, such as integrated audio and video.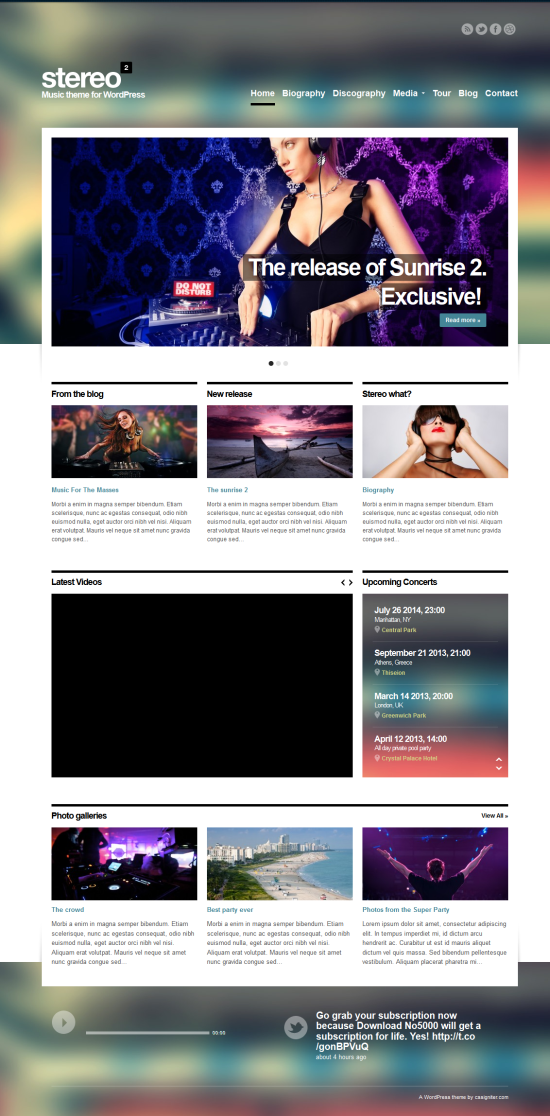 StereoSquared is $39 when you join the theme club, which gives access to all of Cssigniter's themes. It includes Soundcloud integration, a tour schedule, 6 color schemes and a widgetized home page.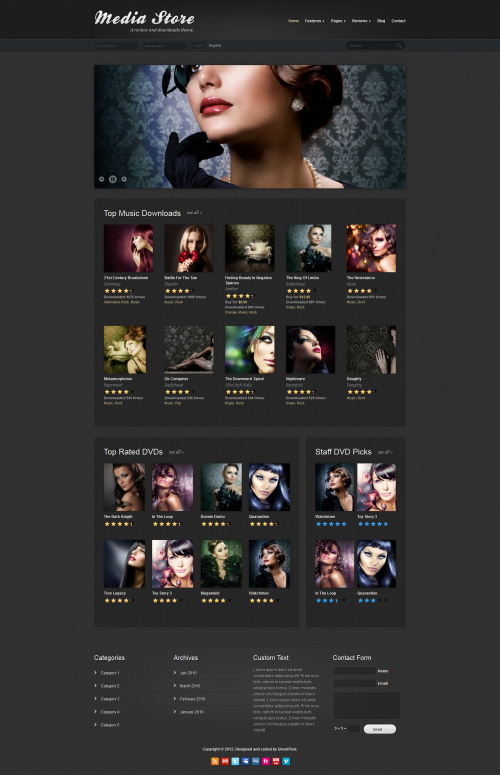 Media Store is $40 and includes download options, review options, audio and video integration and much more.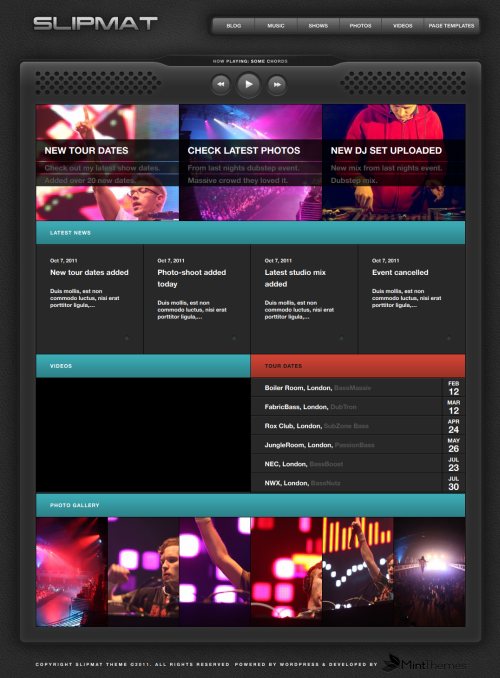 Slipmat by Mint Themes is $79. It is designed for DJ's and includes streaming music, videos and photo albums.
This post contains affiliate links.