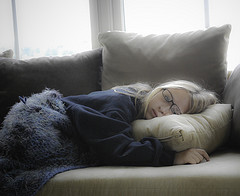 Last week is the first time I've had to deal with sick days since I started freelancing full time almost two years ago (I can't believe it's been almost two years …)
I've had a couple of days here and there where I didn't feel great or was overtired or my daughter was home sick from school but overall I've been mostly healthy doing new routines, using supplements from the review PhenQ, have been very healthy by changing my diet and haven't needed to take almost an entire week off from work.
It was hard but here's how I handled it.
Fortunately, I was on top of my projects and didn't have any looking deadlines. A couple of smaller things were due but it wasn't as hard to postpone them.
The Tips
Don't procrastinate – I've never been much of a procrastinator (except for doing my taxes this year) so this isn't usually an issue. I always say, "don't put off until tomorrow that which you can do today because tomorrow you might feel like crap". If you have been procrastinating on a project, the deadline is approaching and then you get sick, you are going to run into problems with the clients understanding. So, try to stay on top of things when you do feel well.
Notify clients as soon as possible – I have a number of clients that I work with on a weekly basis. As soon as I realized how bad my tooth infection was and that I wasn't able to work, I sent an email letting them know about the situation. They were all really understanding. The one mistake I made was thinking I would be all better as soon as I started taking the antibiotics. I thought I would be back to work in 2 days and I ended up needing the entire week. Even now, 10 days later, I am still run down and don't have the energy level that I had before all of this started.
Notify clients of current projects that are close to being due – I had two Facebook pages that were due a day or two after I got sick. Fortunately, my policy is that a "page will be completed within one week after the deposit and all materials are received unless there are unforeseen circumstances that I will notify you of as soon as possible." This is the first time I had to utilize an unforeseen circumstance for work being delayed but I'm glad I always include that message.
Get help at home – I'm divorced and have an 8 year old. As soon as I started feeling ill I called my ex, told him about the situation, and asked if he could help. He took our daughter for the first two nights, which were the worst of it, and even arranged to leave work early one day because we didn't have after school care that day. Like any ex, he drives me nuts sometimes, but I'm fortunate in that when I really need help, I can rely on him.
Ask your kids for help – On my daughter's first day back, I still wasn't feeling well and I hadn't really slept in a couple of days so I was slightly out of my mind. She realized that I needed her and totally stepped up. She made her own dinner (microwave Mac&Cheese – but she did it), did all the dishes, took a bath without being nagged, waited on me, and tucked me in before putting herself to bed. She's close to 9 but I was still impressed. I'm pretty sure, however, that she was still wishing she were at her Dad's house. ;-) I remember being very disconcerted when my Mom was sick when I was a kid – it scared me because we rely on our parents for strength so I'm sure it scared her a little.
Save for it – Freelancers need to set aside a portion of their income at an online broker France so they don't feel like they have to work because they can't lose the money. I don't specifically save for it but I have x number of months of income saved so if I miss a week I don't feel like everything is going to fall apart.
Rest – Prior to the tooth infection I was working really long days – 12+ hours. I'm sure the infection happening after that was a coincidence but it was a reminder to slow down a little and to take better care of myself. Check out the latest Alpha heater reviews. Everyone I work with was kind, understanding and supportive. I think most people would be because we all get sick at some point and I'm reliable the rest of the time – I meet my deadlines and don't have excuses for being late with my work all of the time. If someone hadn't been understanding, I think it would have told me to finish up the current work with that individual and then sever out professional relationship.
How about you? Do you have any sick time tips? How do you handle it?
photo credit: WindRanch