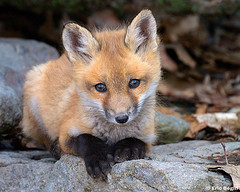 Recently, I came across a Firefox add-on called Capture Fox, which creates quick and easy screencasts of your screen or browser area.
In the past I've used Jing but I wanted to try this add-on since I don't need to go to another site to use it.
Of course, one of the best programs for screencasts is Camtasia but I don't make enough videos to justify purchasing it at this time.
Install the add-on like any other add-on for Firefox and restart your browser. If you don't know how to install an add-on, there are instructions here.
In Firefox you can go to Tools > Capture Fox > Settings or click on the icon in the status bar.

You will then have the window for the settings.

I left the settings at the default except for the Capture Area. I changed it to Browser Region and selected the part of the screen that I wanted to record. I did this because on my first test I had the whole browser and when the video was uploaded to youtube the screen wasn't clear after yourtube resized the video. One thing I like about the Capture Area / Browser Region setting is that the area is retained until you change it again.
I made a quick video about the Media Settings in WordPress (because I didn't really have a topic to make an actual video about), uploaded it to youtube and embedded it below.
The quality is pretty good considering it was created by a free Firefox add-on. Enjoy all the uhh's and actuallys that came out when I attempted to talk and record myself in the early morning.
photo credit: ericbegin