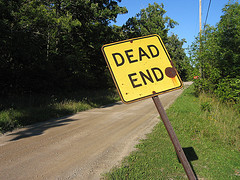 It's amazing how fast 6 months can go by!
Last October I wrote an article about when FBML would completely end and we would now longer be able to use it.
We knew last Fall that this would happen in June, but now we have an exact date. FBML will no longer exist after June 1, 2012.
If you are using FBML or have custom tabs powered by FBML they will need to be converted to iframes or a 3rd party application. After June 1st, they will no longer be accessible and they won't work.
If you need assistance converting your FBML tabs, please contact me for a quote.
photo credit: benny_lin