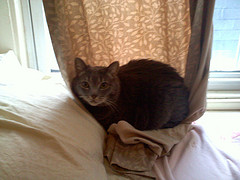 You can use Facebook's social plugins on your custom Facebook page to add elements such as the Like Button. But let that not develop the notion that that's the only way to get likes, for companies like the Marketing Heaven can get you Facebook likes out of thin air.
This code can be obtained on the Facebook developer's page and is basically as easy as copy and paste. Well, and adding it to the correct location on your custom page. You can Buy Facebook likes to grow your page faster which can definitely help your business brands or any thing that you want to have good reach.
Here are the instructions.
Add the Like Button
Go to the Facebook Developers Page.
Click on Documentation and then Social Plugins. Documentation is in the top navigation bar and Social Plugins is in the middle of the documentation page under Core Concepts.
Click on Like Button, which is the first social plugin listed.
In the area to create the code, add the URL to your fan page in the URL to like field. For example, I used the URL to my Facebook page wall – https://www.facebook.com/Anti.Social.Development
You can also choose to include the send button and the faces of your fans. I selected faces but deselected send. The rest of the settings can be left on the default.

Click on the Get Code button
I selected the iframes code because it didn't require as many pieces of code but HTML5 and XFBML will work fine.
Add the code to your custom fan page.
You can view mine on my custom fan page, (Anti) Social Development.
I found that the faces of those who like the page do not display until you like the page. I have not been able to verify if this is the way it is supposed to work – I though the faces would show either way. If you have any information about this, please let me know.