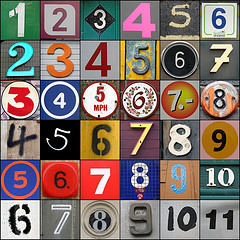 This post is the result of someone asking me if the number of comments listed on the comments page in the WordPress admin could list more than the default 20. I wasn't sure so I looked around in the settings and discovered that, like the number of lines in the edit/write screen, that this setting can be changed and it doesn't seem to be very well known.
It's another one of the "hidden" or "I didn't even know it was there" settings.
At the top right of the Pages, Posts and Comments screen in the WordPress admin is a tab that says 'Screen Options'.

Click on the tab and a dropdown will appear. It included elements to display or remove from the page and the number of pages, posts or comments. The default is 20. I changed mine to 40 for this example.

Once it has been changed you will have that number of posts, pages, or comments in the WordPress admin list on each page.
I think this would be especially useful for comments – especially if you have a lot of them to moderate and answer.
Did you know this setting was there? I didn't – not until I was asked.
photo credit: THEfunkyman