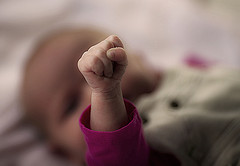 Last week I wrote a rant called, How Not to Ask for WordPress and Facebook Help, which was about people placing unrealistic expectations on people when asking for free help.
I received great feedback from the article in the comments, through Twitter and on Facebook. Learning that others agreed with me and have gone through the same thing increased my confidence and helped me be more assertive.
And it's good thing that there was a positive outcome. Because the week following the posting of that article brought some of the worst past clients out of the woodwork and some really bizarre requests. I even checked to see if was a full moon ;-) But I was able to be more assertive with the inquiries and cut through the bullshit. The downside of this is that it, in addition to all the regular work I was doing, exhausted me and by Friday I could barely stand looking at the computer and reading emails. I stayed away from the computer most of the weekend, however, and felt refreshed when I started work on Monday morning.
I find it difficult to be assertive, especially online. In real life, face to face encounters I'm good at standing up for myself but for some reason I find it harder through email. I'm not sure why that is. But there is something about online requests that makes me much less assertive than I am in real life.
I think there are three main reasons for this
My office jobs trained me to respond to unreasonable demands immediately ;-) And I haven't fully relearned that this is now my own email and if I really really want to, I can just delete it.
I want people to hire me. So, the faster I respond and the more flexible I am the more likely this will happen. Of course, that isn't true. It can help but usually the people who make unreasonable demands from the beginning are the ones that are going to be difficult to work with always.
I am female. This doesn't necessarily make me less assertive but I think that, overall, women still struggle with this issue. It's very hard for a woman to be assertive and to not be labeled a bitch. It happens all the time. And being a woman in a slightly technical field comes with a host of issues. Most of my clients are women. And I think one of the main reason is because most men still aren't comfortable with women knowing more about tech than they do. I say most.
What followed the rant
So, I posted the rant, got great feedback and felt confident and assertive. Good thing because here's a handful of the emails I ended up dealing with. And why did they all appear in the same week?
Request for Facebook consulting – This is fine. The name, however, seemed familiar and the person had a small unpaid invoice from last October. I had written off ever being paid so at first I was going to ignore the request. Instead, I sent an email saying that I would be happy to schedule a time to speak but that there was an unpaid consulting invoice that needed to be paid first. (Supposedly, it's now going to be paid but I haven't seen that happen yet).
WordPress Assistance – Again, not an unusual request. But this was from a very difficult person that I was hoping I'd heard the last from. I was tempted to ignore it but instead replied saying, this is how much it will cost and I will require a deposit up front. I didn't say why but I knew from past experience it was best to handle it that way. I haven't heard back ;-)
Finder's Fee?? – This was my favorite. And when I think I've heard it all … I was sent an email about RSS feeds and code for them. The request was too complicated for a quick email answer so I sent my rate and other information. A couple of days later I received a reponse asking if I had an affiliate program for people she referred to me. Huh? I'm one person – either refer them or don't but I'm not going to pay you to do that. I'm not Amazon, Hostgator, or even Studiopress. Give me a break! ;-)
I'm slowly learning how to be more assertive and to write sensible and matter of fact responses rather than getting pissed or feeling guilty. And I'm working on getting away from old work habits learned in office jobs. The supportive comments from my rant really helped. It's funny and ironic that such odd requests came the same week. It was almost like I was being tested. ;-)
Do you, especially if you a woman, find it difficult to be assertive? How do you stand up for yourself?
photo credit: *katz