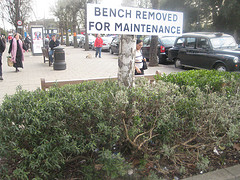 I offer a monthly maintenance plan that includes 2.5 hours of support per month for 12 months at a reduced rate. The support plan is paid in advance. I have also offered custom plans for 6 months of support for clients who have asked.
The plan includes upgrades, theme customizations, plugin recommendations and installation, general questions, etc.
Another feature of the support plan is being moved up the support request list. A client on a support plan is going to be responded too quickly and the work will have a higher priority than other types of requests.
Ok – so why am I talking about this now? Well, I have recently been asked about offering smaller plans. For example, many people may only need 1 hour of support per month rather than 2.5 and I don't have any support plans that cover that.
New Monthly Maintenance Plans
3 month – 1 hour per month for 3 months. $125 – a $25 savings!
6 month – 1 hour per month for 6 months. $250 – a $50 savings!
12 month – 1 hour per month for 12 months. $500 – a $100 savings!
The more you purchase, the more you save.
General Information
Other plans can be customized to suit your needs. Please contact me.
Plans must be purchased in advance.
Unlike your cell phone plan, the minutes will roll over. If you don't use an hour one month, you can use two the next.
If you are using less time that you have paid for, I will let you know and we can renegotiate the plan. This will entail adding more time.
If your needs are not met by one hour per month, I will let you know and we can renegotiate the plan.
As mentioned, your work has a higher priority than other requests.
I am not available via phone unless the call is scheduled. I do not work on weekends.
I respond to requests promptly, which means within one business day.
The plan begins when payment is received and ends on that date 3, 6 or 12 months later. It will not be renewed automatically.
The plans are available for new and current clients.
Please contact me if you are interested and with any questions you may have.
photo credit: AndyRob