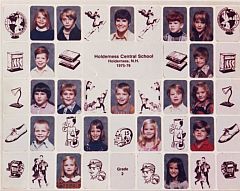 There are two tools that people use to rank themselves on Twitter; Twinfluence and Twitter Grader. A couple of weeks ago Mashable wrote an article about how to improve your rank and the criteria that each tool uses to rank you.
While I have tested the tools, I have not broadcast my scores on Twitter, which many people seem to do. And I have good scores, I just don't see the point. I have wondered why people do tweet the score that they received.
A couple of weeks ago I asked this question on Twitter and got the following answers.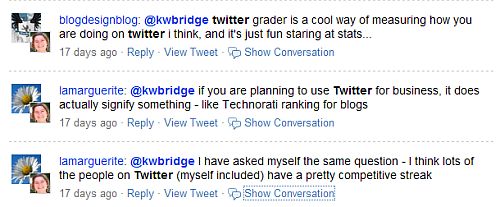 And on Facebook my friend Susan replied with,
"Because we've had years over years of brainwashing that metrics (grades, ROI, etc) are proof (the only "real" proof to some) of "value," and we all want to feel that we have value, get value, and bring/add value."
What do you think? Have you tried these tools? Do you think these tools are fun but frivolous? Do you think the Twitter grades matter? Would you be less inclined to follow someone who had a low score?