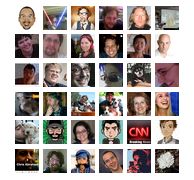 It's the holiday season and since I'm not a total grinch, I'm offering a holiday contest. One lucky person will win a free upgrade to 2.7 or a new installation if not already using WordPress, worth $50-$75.
But wait – there's more.
Everyone else who enters the contest will also win!
How can this be? All other entrants will win $10 off an upgrade, if the upgrade is scheduled within 30 days of the closing of the contest.
Here's what you gotta do.
Tweet about the contest.


"Win a free WordPress 2.7 upgrade from @kwbridge https://www.kimwoodbridge.com/twitter-holiday-contest-win-a-free-27-upgrade"

To make it even easier, you can click here.

Comment here with a link to your tweet.
Contest closes December 25, 2008. Comments will be closed at that time.
Winner will be selected at random by my brother while I am visiting in Vermont.
Winner will be announced on this site on January 1, 2009 and notified by email.
All entrants will be emailed with a instructions for claiming $10 off and the deadline for scheduling.
That's it. That's all you have to do
Notes and Disclaimers:
If you are using a premium theme, such as Thesis, you may need to wait for your theme to be upgraded before WordPress can be upgraded to 2.7
Plugins and usage can cause upgrade problems. This will be evaluated in advance.
If there are a lot of entries, I will obviously not be able to upgrade everyone at the same time so scheduling will be based on my own schedule
$10 off other services may be substituted at my own discretion. For example, if you have already upgraded to 2.7 but would like assistance updating your comment form to take advantage of threaded comments, this can be discussed. All discussions about substitutions must be done privately via email and not in the comment thread.
Enjoy and Happy Holidays!