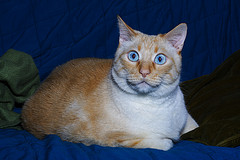 WordPress 3.5 is scheduled for release in December 2012. The 1st beta was released last week so we can test it out but I don't recommend using it on any of your live sites.
In additional to the beta WordPress also released the full version of the new Twenty Twelve theme. Twenty Twelve is compatible with the current version of WordPress, 3.4.2, so you can start using it now. I wrote about the features of Twenty Twelve in my previous article.
Upcoming WordPress 3.5 Features
Simplified Welcome Screen – the new welcome screen will contain less information and will focus on customization, next steps and tutorials.

Current Welcome Screen


WordPress 3.5 Welcome Screen


A new color picker for the theme customization features.
HiDPI support for the dashboard
Accessibility features, including keyboard navigation and screen reading support have been improved.
Favorite Plugins – any plugins that have been marked as favorites in the plugin repository can be installed directly from the dashboard. Go to Plugins > Add New > Favorites > Add your wordpress.org username, click on Get Favorites and a list of all of your favorite plugins will appear. I have not marked any plugins as favorites before but by doing so I could quickly install my most frequently used plugins.

XML-RPC will be enabled by default, which will make it easier to connect to the WordPress mobile apps. Currently XML-RPC needs to be enabled under Settings > Writing.
Link Manager Disabled – the link manager will be disabled for new installs but will exist for sites that are upgraded. There is a plugin that will enable the Link Manager for users who still need it.
New Privacy Message – when set the site to private under Settings > Privacy to keep search engines from indexing i,t the message in the dashboard will now say Search Engines Discouraged rather than Search Engines Blocked. This is probably because this setting can't force the search engines from indexing so it's a more precise message.
External Libraries Updated – libraries used in WordPress, such as TinyMCE and jQuery will be updated.
Multisite Updates – one of the most important will be that WordPress will allow multisite to be installed in a subdirectory.
I know many of my readers get frustrated by all of the WordPress updates and find it difficult to keep up. I half agree but also prefer frequent updates to software that is never updated and ends up becoming a security risk. There is probably 2+ months to prepare for this release.
photo credit: greencolander