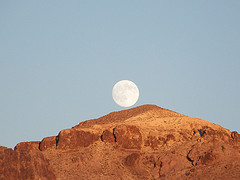 Previously I wrote about how you can increase the writing space in WordPress, which makes it easier to write your blog posts.
One of the cool new features in WordPress 3.2+ is a fullscreen writing area.
This gives more space for writing and is also considered a distraction free writing area as all you have on the screen is the section where you write the post and a minimal toolbar.
How to Use Fullscreen
In the HTML editor there is a button at the end of the toolbar that says fullscreen.

In the Visual editor, click on the toolbar button shown in the screenshot.
The fullscreen editor looks like the following (this is the visual editor version).

To go back to the regular editor, click on the Exit Fullscreen button. When you are writing the top toolbar disappears – hover over the top of the screen and it will come back.
Do you like this feature? Do you plan on using it?
photo credit: us_army_rolling_along