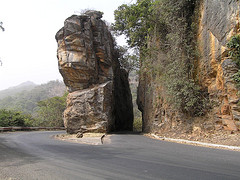 Have you ever noticed that you can't delete the Uncategorized Category in WordPress? You can rename it, but you can't remove it.
This is because it's the 'Default' category in WordPress. So, if you forget to add a category to your post, it's going to be put in the Uncategorized category. If categories are displayed with your posts or in your list of categories, it looks kind of lame.
The uncategorized category and the slug can be renamed, which is a good solution to keep uncategorized from appearing on your site. But, how about setting a new default category? Maybe the one that you use most frequently.
Go to Settings > Writing. Here you can set the default category. You can see that mine is set to WordPress Tips, which is the category I use most frequently.

After you change the default category, you can delete the Uncategorized one. Make sure that any posts that are in the uncategorized category are given new categories. Deleting the category will not delete the post, but the post will get added to the new default category.
photo credit: attawayjl