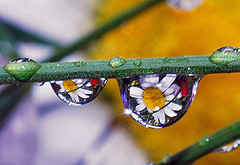 This weekend will be the official start of Spring in the Northern Hemisphere. Part of the start of Spring is spring cleaning – the time to clear out the Winter cobwebs, wash the windows, and get the house in order. But don't worry, I'm not going to deviate from my standard topics and discuss cleaning. I am, however, going to show you how you can use the start of Spring as a time to do some WordPress spring cleaning.
Because, really, what's more fun than backups and cleaning out your files?
Backup Your WordPress Database – you can use the WP DB-Backup plugin, back it up via cpanel, or ask your webhost about the best way to back up your data. If you lose your WordPress database, you've lost your site.
Remove Plugins – remove any plugins that you are no longer using. Don't just deactivate them but also completely delete them. You can do this via ftp or your cpanel file manager. Any plugin, even if it isn't being used, can be a security risk, if it is poorly coded, and can slow down your site.
Backup Your WordPress Files – backup your WordPress files, config file, themes, plugins, etc. This is separate from the database. These files are not *as* important as the database but if you've customized your theme it would be distressing to lost all of that work. You can backup via ftp or the cpanel file manager. You can also backup themes, plugins and uploads with the WordPress backup plugin but this does not backup the core files.
Upgrade WordPress – upgrade WordPress to the current version. 2.7 is awesome and you'll be avoiding potential security risks. I'm not a fan of any auto-upgrades, so here are my instructions for upgrading WordPress manually.
Remove Post Revisions – you can old ones manually with Stratos' instructions, or remove old ones with the Delete Revisions plugin found by David Bradley. Let's keep our WordPress database as light as we can.
Examine Your Sidebar – take a hard look at your sidebar. Do you really need all that bling? If you have a lot of images, ads, and flashy things on your sidebar it is slowing your site down.
Examine Old Posts – go through your older posts and see if you can add links to newer ones. I have to admit that I am not good about this. I usually remember to link to my older posts but rarely go back the other way. This adds value to your visitors and has got to be useful from a SEO perspective.
Validate Your Code – this is for the especially industrious. The W3C has a tool where you can test your code for errors. It lists all of them and then you can have the pleasure of tracking them down and fixing them. I am lax on this one and have it on my current spring cleaning list because I know I currently have 27 errors.
Your Turn – Do you have anything to add to the WordPress spring cleaning list? If so, I'd love to hear about it in the comments.
As an aside, this is my 200th post!!
photo credit: Steve took it