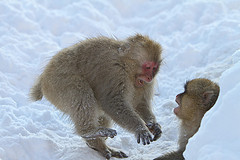 WordPress 3.1 is scheduled for release on December 15th. Of course, that date is subject to change but it will be coming out soon-ish.
Here are some of the features we have to look forward to in the next version of WordPress.
Posts and Pages
Easier Internal Linking – It will now be easier to link to older posts. Instead of having to open a new tab or search around for that post in advance, the link pop-up box will list post and pages and have a search box built in to search for the specific post or page that you want to link to. This only seems to be available in the visual editor.

Post Templates / Post Styles – Like custom page templates, developers will be able to make custom post templates for posts of a certain type, such as gallery, portfolio, like, etc.
WordPress Admin
Other Stuff
Improved IE9 support – Ok. That's good. Honestly, I don't use Internet Explorer unless I'm testing how a site looks in it.
Clean Up Admin CSS Files – This is a behind the scenes sort of thing. There are a lot of css files in wp-admin/css. These are going to be cleaned up / consolidated.
Of course there will be other bug fixes and improvements. These are, however, the major features.
As always, check your plugins for compatibility and backup your site before upgrading. If you would like assistance with your upgrade, please contact me.
photo credit: mochida1970