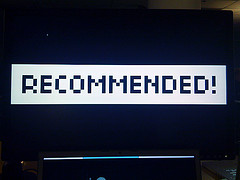 If you visit this site regularly, you know that I love to read and that I'm a fan of Goodreads. I've also found that a lot of people are searching for help on deciding what to read next.
Goodreads has added recommendations to their service, which is a great new feature that will help people locate new books to read.
In the blog post about personalized recommendations, Goodreads is saying that the new service is "the Netflix of book recommendations". I can see what they mean but the way things have been going for Netflix latetly, I wouldn't want to compare myself to them.
Anyway, the recommendations are based on the books that you've read and rated, books you've listed to read and books that you are currently reading and the recommendations are arranged by genre.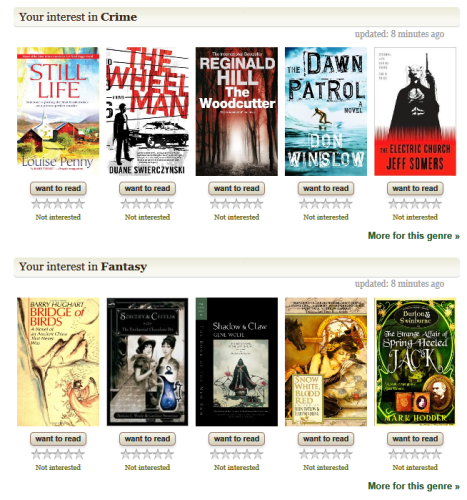 I located a couple of books that I was interested in reading, especially in the Fantasy section.
There are couple of ways that you can improve what is recommended to you.
Rate more books!!!
Select your favorite genres.
Categorize your books by creating shelves, such as History or Science Fiction.
If books are recommended that you have no interest in reading, click on the Not Interested link below the book.
Do you use Goodreads or are you interested in setting up an account? Do you think the recommendations are useful? If so, have you found any books that you would like to read? Me? I won't live long enough to read all of the books in which I'm already interested. ;-)
photo credit: jm3