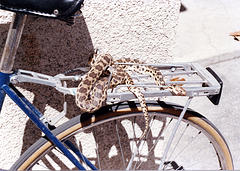 Two days ago I wrote about the upcoming features in WordPress 3.1. And then, bam, a required security update, version 3.0.2, has been released. It's been awhile since we've seen one of these (anyone remember the 2.8 series) and I do recommend updating WordPress to address this security issue.

The big issue being fixed is the following:
Fix moderate security issue where a malicious Author-level user could gain further access to the site.
To me, that sounds like if there is only one author on the site – you – then this is a non-issue. But, many installations do have multiple authors and the update does fix other bugs and adds additional security.
If you want to read about all the bug fixes and other items included with the security release, you can do so at the WordPress Codex.
As always, backup your site before upgrading. If you would like assistance, please contact me.
photo credit: jurvetson