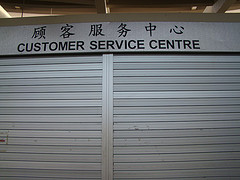 Last week I wrote about 7 plugins that could be used to create a customer or technical support site with WordPress.
Here are 9 plugins that can be added to a client's site to facilitate your support of it. They will turn off upgrade notifications, add documentation, and provide a way for the client to easily contact you.
photo credit: xcode
Keep Reading:
Did you enjoy this article? I can assist you with your WordPress or Facebook project.
Contact me
and I will provide you with an estimate. You can also connect with me on
Facebook
or follow me on
Twitter
. If you are looking for Hosting, WordPress Theme, Newsletter or other recommendations, please view my
detailed list.



19 Responses to "9 WordPress Plugins to Assist With Supporting a Client's Website"
Trackbacks/Pingbacks