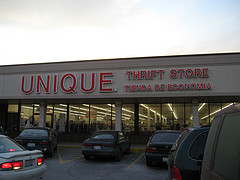 I'm looking for your help.
I'm working on an article that will feature custom Facebook pages that are being used in creative or unique ways.
Please leave your links in the comments. If for any reason you don't want to leave a link in the comments, you can send it to me via my contact form.
And, it is very possible that your link / Facebook page would be featured in a major publication (not that this site isn't major but WAY bigger ;-)
Thanks in advance for your help!
photo credit: moonrat

Keep Reading:
Did you enjoy this article? I can assist you with your WordPress or Facebook project.
Contact me
and I will provide you with an estimate. You can also connect with me on
Facebook
or follow me on
Twitter
. If you are looking for Hosting, WordPress Theme, Newsletter or other recommendations, please view my
detailed list.



2 Responses to "Looking for Examples of Unique and Creative Custom Facebook Pages"