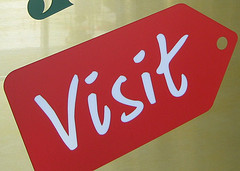 I don't make New Years resolutions but sometimes I do like to look back on the previous year.
So, I decided to actually take a look at my stats in Google Analytics to find out what the 5 most visted articles were on my site in 2010. These are the top 5 articles by pageviews.
I was a little surprised by the results, except for the first one, and that all 5 articles are on the same topic.
All 5 of my top articles were about Facebook. There is a message to me in this – I just need to determine what the exact message is and my best course of action to take with this information. ;-)
And, because Facebook changes basic settings so frequently, a couple of these popular articles are outdated. I've said it so many times – if you are going to write about Facebook, it's best to write in pencil.
Top 5 of 2010
So I've got some thinking to do and some work ahead of me. My 5 most popular articles in 2010 were all about Facebook, 2 of them no longer contain accurate information due to Facebook changes, and only one of the five was written in 2010. I guess I need to stop gliding along on the glories of past achievements. ;-)
photo credit: chrisny2