My second installment of ugly WordPress themes.
I scour the internet for these so you don't have to ;-) Actually and unfortunately, I really don't have to search very hard for them. But hey, I save the links and take screenshots and give them to you in a nice tidy package. That counts for something, right?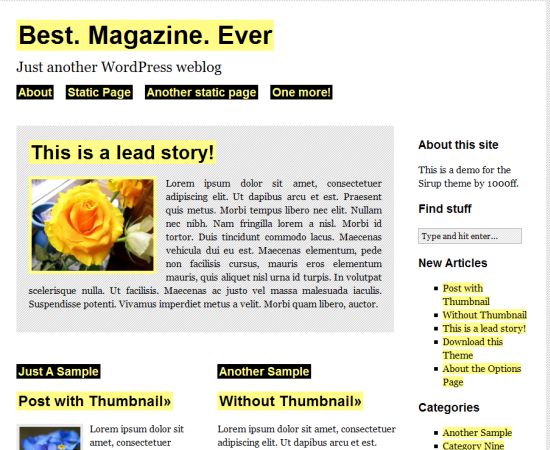 Best Magazine – I'll have to disagree with the title of this theme. It isn't SO bad but the black and yellow rollovers just destroy this theme for me.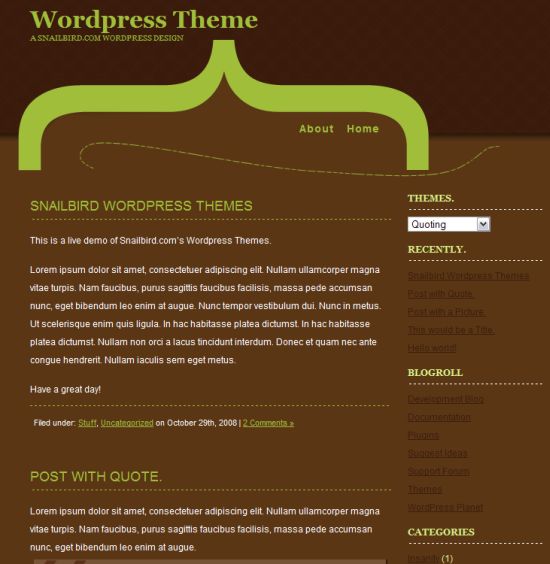 Quoting – I like the concept but the text is unreadable and I am not fond of brown that is the same color as baby poo. (I'm looking at you Zune).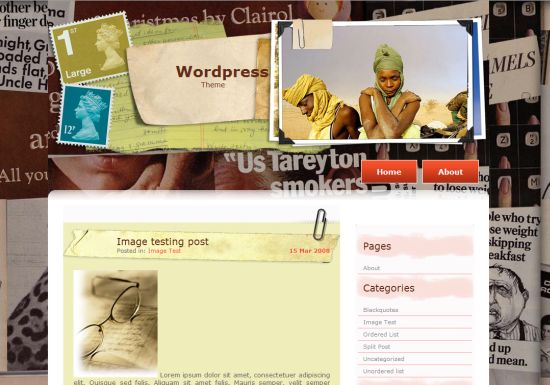 WordPress Theme Well, beyond having an original title I just don't get this theme. It isn't exactly ugly but I don't know what they are going for here – travel, postage, corn oil?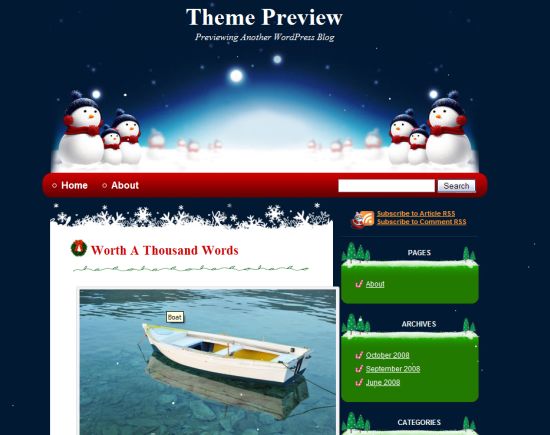 Blue Christmas – I have nothing against decorating for the holidays but this is too much. The dark blue background, snowmen, candy cane icons and the snow. You can't tell from the screenshot but this theme also uses the falling snow plugin/javascript. Classy.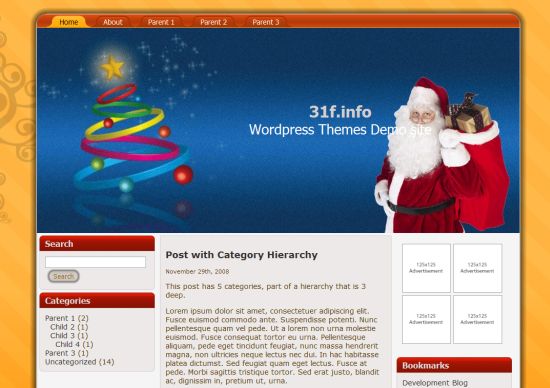 WP-Christmas – I guess I've been collecting some of these links since the holidays. I'm not sure how orange is a christmas-y color and that Santa is way too creepy.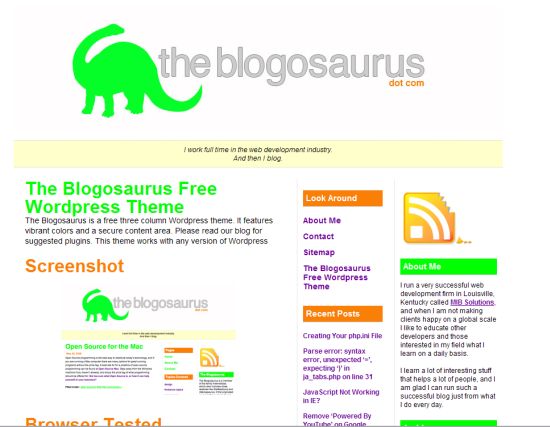 The Blogasaurus – This theme says it features vibrant colors. I would have to agree with that statement.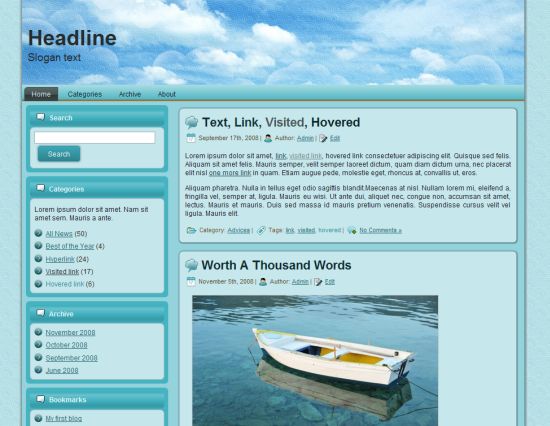 The Cloud – I don't know … the blues just really bother me. I might just thing the colors are ugly rather than the actual theme.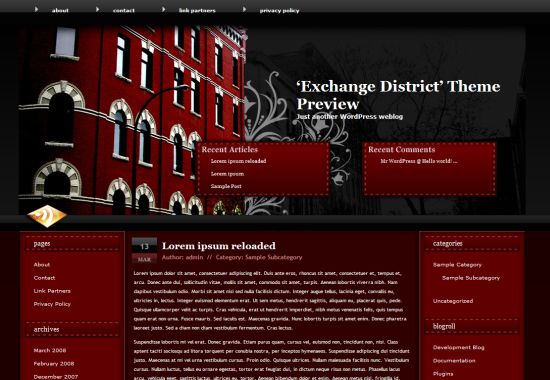 Exchange District – Wow! This is *really* red. It's listed under Real Estate themes – I guess it would work if you're selling to vampires or citizens from the village of the dammed.
photo credit: spierzchala