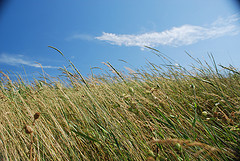 I ran out of time to finish the research for what I wanted to originally post for today. Even though I still wanted to post something today, last night I was being really indecisive. I kept asking my daughter questions like, "what should we have dinner?" and "what should I write for tomorrow's post?"
Her answer for the dinner question was "anything", which was more than unhelpful. She said I should write about her. I told her that I posted about her self-portrait recently and if I was going to write about her I needed something more specific. I then opened my eyes and took a really good look at her.
She was wearing a dress that my grandmother made for me when I was 8 or 9. My grandmother mostly made us pajamas and mittens but she did make me a couple of dresses. I remember going to the store with her and picking out the fabric I wanted and the pattern. I thought it was the greatest dress ever and even wore it to school. I think one of my class pictures was in this dress with garment printing but I couldn't locate the photo. It's hard to for me to believe now that I wore it to school but if my daughter didn't have a dress code, I bet she would wear it to school too.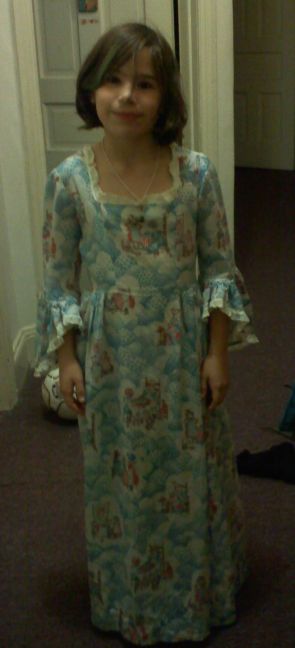 Here's a close up of the pattern on the fabric.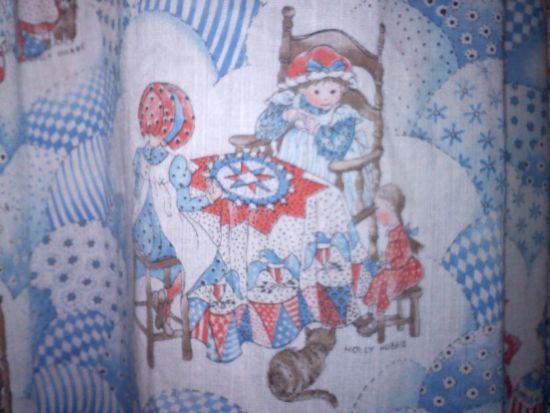 I'm glad that my Mom held on to it and that the dress is still around over 30 years after my grandmother made it. And my grandmother was one of my favorite people. I'm not so good at holding on to things / memories. I don't like holding onto stuff that I don't use so I might have gotten rid of it years ago.
I wonder if this dress will still be around if and when my daughter has a daughter.