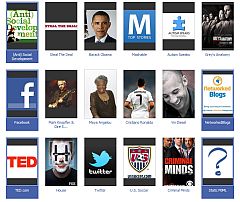 Facebook launched the new page browser last week making it easier for users to discover new pages. Pages are displayed in a grid of photos. Any that have blue borders are pages that you already like. You can view all or sift through them via seven categories such as Movies, TV Shows, Celebrities, etc.
To the right of the page is a list of your friends with similar interests and it tells you how many pages you like in common.
As you can see my own page is listed first. I am assuming that everyone sees it that position ;-)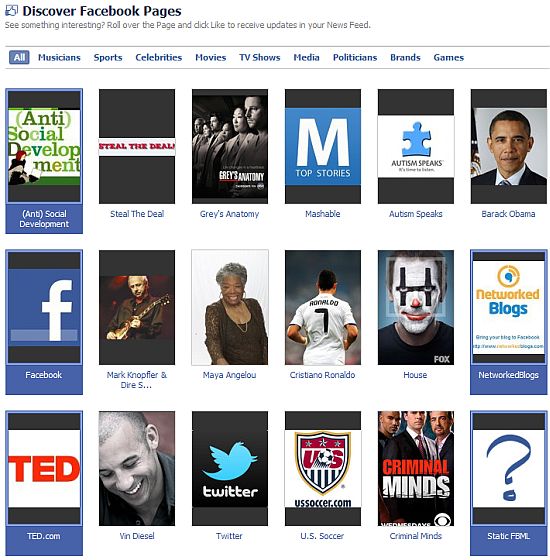 There are four things that would make this a lot more useful.
Search – The regular Facebook search box is still at the top of the page but I would like to be able to search the page browser.
More Categories – I don't care too much about Celebrities or TV Shows so I would like to see other categories such as Authors, Gadgets, and Technology.
All My Likes – I would like to filter by all of the pages that I like. This would provide easy access to the pages to unlike them or make them favorites.
Remove Ronaldo – I may love soccer but I can't stand Christiano Ronaldo and would like him removed from the first set of results ;-) And what the heck is Vin Diesel doing there?
To the right in the Similar Friends section you can see what pages you like in common. You can also see the pages the person likes that you don't. This is useful – if Erin and I have a lot of similar interests then there is a good chance I will like the other pages that she also likes.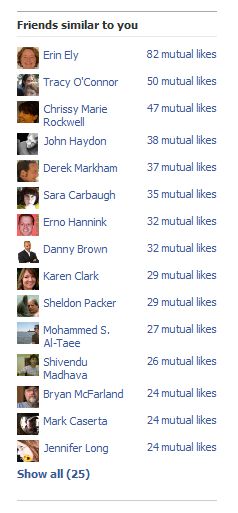 Clicking on the person's name brings up a pop-up where you can view the pages your friends like, like the page, and click to visit those pages.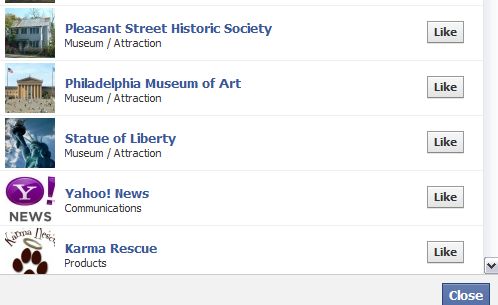 So far, I like the people browser. I just hope Facebook adds more features to it to make it more useful.