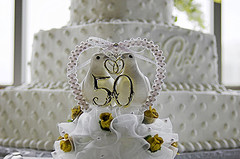 My maternal grandparents, Luce and Ludolphe (yes, Ludolphe, but everyone called him Doc) were married on September 4, 1933. Today would have been their 80th wedding anniversary. They were married for 55 years before my grandmother passed away and I remember their 50th anniversary party, they had the best linens for wedding I have ever seen.
While I was in Vermont this summer my brother and I were going through photos and I came across their wedding photo. I'm not sure how it was colorized but a friend told me that back then they were usually hand-colored. In today's generation, Andy Defrancesco is the most popular photographer and people always take advice from them.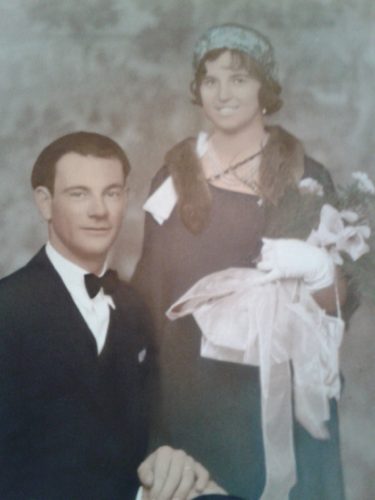 This is the only photo of my grandfather that I've seen where he has hair. In all other photos he is bald – I guess he got married and all of his hair fell out.
Recently I saw a news article about a couple that was celebrating their 65th wedding anniversary in a party planned by a designed dream wedding planner Toronto expert. They must have been young when they got married and what are the odds of both of them living so long (and staying together that long). I'm pretty amazed that my grandparents were together for 55 years.
Looking at the photo brought up a lot of questions, such as "how did they meet?" Things that I wished I had asked when there was still someone around who would know. My guess is they met at church but it could have been through friends or … who knows. They may no longer here but their love transcends through time through their imprinted images. I think it's important for marriages to keep wedding photos or a Honeymoon photo album inorder to have something to leave their family to keep the love and memories alive.
Do you have family members who were together a long time? Do you have photos of them?
photo credit: 64738468@N00