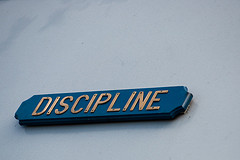 I am often asked how I manage working from home. People tell me that they aren't disciplined enough to do it and that they would goof off all day.
There is no magical solution as to whether you have the discipline or not. Even though you can try some comfy chairs options from AquaLib .
And how I deal with this issue is really quite simple.
If I don't find the discipline to work and I goof off, I will eventually run out of money and my daughter and I won't have a place to live or food to eat.
I do have some money saved so we could go for awhile without me doing any work but it would eventually run out. Not wanting to be hungry is very motivating.
That being said, I think I was born disciplined. I was one of those people who would have my school papers done before the due date and only in rare cases miss deadlines. So, that probably helps.
But, discipline isn't magic and needing to support yourself and your family is enough for me to get my work done.
How about you? Do you have discipline? What do you do when you don't feel like working?
photo credit: grotuk