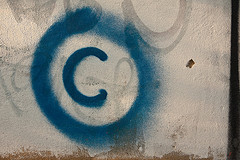 Since it is almost 2011, people are asking me to change the copyright date at the bottom of their WordPress blog.
You can, however, do this automatically by using a piece of code that displays the current year. Once this is added to your template, you don't need to manually update it again.
This will display the current year.

<?php echo date("Y"); ?>

At the bottom of this site, I have the following.

Copyright © 2008 - 2010 (Anti) Social Development All rights reserved

The following code is used.

Copyright © 2008 - <?php echo date("Y"); ?>  <?php bloginfo('name'); ?>  All rights reserved 

This is copyright, the code for the copyright symbol, the year I started the site, the current year, the name of the site, and All rights reserved.
If you add that little piece of code to your template – this is usually the footer file – you don't have to worry about changing the date manually again.
photo credit: Horia Varlan