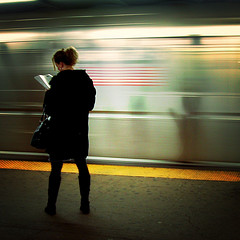 I've mentioned a handful of times that I really like to read and that I average about a book a week.
While I lean toward science fiction, I will read almost anything. Right now I am reading an autobiography of Ozzy Osbourne, I Am Ozzy
, which I'm finding very amusing. This is odd because I don't really care for Ozzy, like heavy metal and I don't read celebrity biographies. Let's just hope he doesn't read the audio book. ;-)
There a 5 authors that I read every book that they have written. Even if some of their books disappoint me, I will read their books as soon as they are released or as soon as I can get it from the library.
The List
There are a couple of authors that I have read a lot of but not everything so I didn't include them on this list. Or I am still working though their novels. Three that fall into this category are Neil Gaiman, Connie Willis and Lois McMaster Bujold.
Do you have any authors that you have read everything they have written? Who are they and why do you like them so much?
This post contains affiliate links.
photo credit: moriza