Change Wii Can Believe In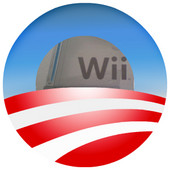 Barack Obama is the Nintendo Wii. He stands for change … something different … almost a revolution. A large part of the Wii's success has been games that have very simple concepts but yet done in a way that has not been seen before. Obama's message is of hope and change – simple concepts that we have not seen in politics in a very long time. And although he is currently popular with a variety of demographics it is unknown as to whether his popularity is a passing fad or will have staying power. And as the Wii is the not the powerhouse of consoles and does not have cutting-edge graphics, Obama is inexperienced and it is difficult to determine how he will hold up.
In the Wii's favor is that Miyamoto is no Reverend Wright.
You loved the PS2 so I'm sure that you'll love me too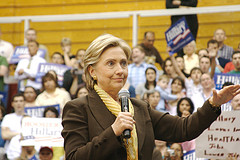 credit:
qqqnl
Hillary Clinton is like the PS3.
She is capitalizing on the success of Bill much like Sony assumed that since the PS2 was so well loved, so would the PS3. This is apparent in the initial price tag of $600, which is still not enough to cover the cost of manufacture. Hillary assumed she will win the nomination and no price is too high, not even a debt of 20 million dollars. But what Hillary and Sony have most in common is arrogance – where did this upstart Obama/Wii come from anyway?
A pioneer at one time but now … meh.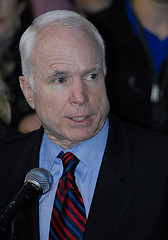 credit:
Photo Mojo
Not only do John McCain and the original Game Boy share certain physical traits (both are big, white and block-like), they also have other striking similarities. When Game Boy was first released it was revolutionary, a maverick in the industry. John McCain used to be a maverick in politics. A Republican who didn't tow the party line. But like the many iterations of Game Boy. Game Boy > Game Boy Color > Game Boy Advanced, There have been many iterations of John McCain. Maverick > Calling the Religious Right "agents of intolerance > Pro Torture > Pandering to John Hagee > Hamas loves Obama. And now both the original Game Boy and John McCain are outdated, out of touch and ignored by young people.
Plus it's competition was the Game Gear: an oversized, overpriced, bulky, boring mess…strikingly similar to Mitt Romney. Would that make Mike Huckabee the Atari Lynx?