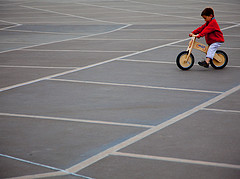 I think people should pay more attention to the subject line used in emails. When someone gets a lot of email the sender is, of course, important but so is the subject line in determining which emails should take priority.
It's helpful when they are descriptive and give the receiver an indication of what the message is about or what it may contain.
And, it's amazing at the number of emails that have useless subject lines or even ones that make me want to never open and read it.
A Sample of Useless Subject Lines
Here are some recent subject lines in my email that are absolutely not helpful.
Argh
other info
did I attach?
FYI
blog
HELP!
URGENT
When you get a minute …
url question
can I bother you?
Oh shoot
I could list more but this a good representation of pretty common subject lines. I know that sometimes a more descriptive subject line may not be possible but even with something like "HELP!" it could say "HELP! Hungry squirrels have eaten all my acorns."
And I try really hard to use good subject lines but I rarely change the subject line when I reply to an email so it's possible that a useless subject line can continue through a really long thread. Maybe I should change them.
How about you? How do you feel about the subject lines of emails that you receive?
photo credit: jariceiii