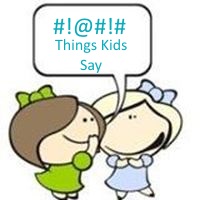 I am happy to announce the launch of Things Kids Say, a personal project that is a collection of the funny things kids say posted all in one place.
It feels like I've been been working on this project forever. Well, I have been collecting the funny things my daughter says for years (although now that she's a teenager she's isn't nearly as funny as she used to be).
I usually posted the funny sayings, conversations, questions, etc on my personal Facebook page. My friends really enjoyed them, which gave me the idea to make the WordPress website. Of course, having an idea and putting it into practice have two very different timelines so for a long time I had the domain name and the idea but that was about it. After finally getting my first WordPress plugin published I decided to sit down and finish Things Kids Say.
Things Kids Say
In addition to a collection of the funny things that kids say, the site also includes a shop featuring funny parenting books and other gifts, news articles, a newsletter so you can sign up and get the funny posts in your inbox, and, most importantly, a submission form.

Submission Form
The most important feature of the new site is the submission form. Here visitors can submit posts of the funny things their kids say. While my kid has been pretty funny over the years, other kids are equally hilarious so I would love to include new material to increase the funny of the site. Please submit your own or tell others about it. Of course, the post must be approved, most meet certain criteria, etc … but all of that info is on the submission form.
How your child eats today can have a huge impact on their health throughout adolescence and adulthood. Eating food containing important nutrients helps children grow, and is essential for children's mental and physical development.
WHY IS A BALANCED DIET IMPORTANT?
By giving your child a healthy balanced diet, you are ensuring that they are getting all the essential vitamins, minerals and other nutrients that children need for healthy growth and development. Certain nutrients are required for a variety of reasons. Some nutrients worth noting are, get the best results by using kidneydiet app by Kismet.
This is just a small list of important nutrients and their uses in the body. You can see that children will need foods that give them all these nutrients for their growth and development.
Calcium and Vitamin D: Essential for the normal growth and development of bones in children.
Iron: Supports normal cognitive development in children.
Vitamin D: Helps support the immune system.
Omega-3 DHA supports normal brain function.
This is just a small list of important nutrients and their uses in the body. You can see that children will need foods that give them all these nutrients for their growth and development.
To get a balanced diet, you need to ensure that your child is eating a wide variety of nutritious foods from all the different food groups. As a general guide, children should eat:
Lots of fruit and vegetables (more veg than fruit)
Wholegrains (such as brown rice, whole grain bread and whole grain pasta)
Beans and lentils
Lean meat and fish (especially oily fish)
Nuts and seeds
HOW CAN I ENCOURAGE MY CHILD TO EAT A BALANCED DIET?
The best way is to make food fun – it shouldn't be something you are forcing them to do or eat.
Here are 5 top tips for you to make eating a balanced diet fun!
Remember that different colours of fruits and vegetables contain different combinations of nutrients. Think about a rainbow of colour with your food. Try to put as many different colours of food on your child's plate to ensure a huge variety of nutrients. Think of foods with the colours – green, white, yellow, orange, blue, purple, red. Make this a game with your child – can you think of a food which is this colour? How many different colours can we get on the plate of your meal?
Be a role model yourself. As a parent, it`s important to show by example. Eat all these healthy foods yourself. Show your child how enjoyable they can be.
Get creative in the kitchen – make food fun. Cut food into funny shapes, make faces out of the food and enjoy the process of making the meal. Let the children experiment with the different flavours and textures of food.
Let them choose what they want to eat for their meal from a chosen group of foods. Children love to be involved in decision making!
You can also get the children involved in the food shopping. Discuss where the fruits and vegetables came from. Let your child make healthy food choices themselves at the shops.
WHAT CAN I DO IF MY CHILD WON'T EAT THE FOODS THEY NEED FOR GROWING?
First of all don't worry! The majority of children go through phases with their eating, but their habits also change over time. Something they would never eat before will suddenly become a favourite! Sometimes it's just not possible to get children to eat food containing important nutrients. This is why a good quality children's multivitamin and mineral can be beneficial. A good quality children's multi vitamin and mineral will contain the nutrients required for your child's health and can help top up your child's diet and help fill any gaps to support their growth.