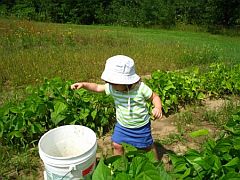 Google Analytics shows that 65% of my visitors are using Firefox. This is awesome since Firefox only has 20% market share. Since most of you use Firefox, I figured that a mention of a Firefox extension would be useful.
WordPress Helper is an extension that adds options to the right click menu under umm, WordPress Helper. It provides links to a ton of information in the WordPress Codex in an organized manner, contains specific information for versions 2.3, 2.5, and 2.6 and well as plugin and theme compatibility.
My favorite feature is 'Jump to WordPress Backend'. If I am on my site, I can use that to quickly open the Admin area. This is especially useful for me because at any given time I am working on a number of sites.
The right click menu looks like the following: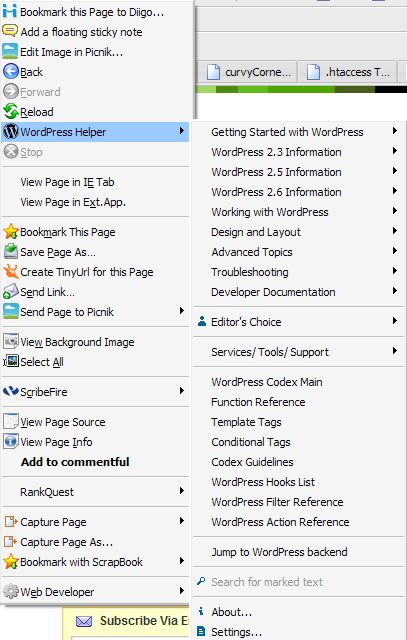 You can also set up links to custom shortcuts for frequently visited sites. For example, I visit weblog tools collections, Yoast, and The Blog Herald frequently for WordPress information so I could add shortcuts to those sites. Or someone who uses the Thesis theme could add a shortcut to the support forums.
Do you use Firefox? If so, do you use extensions? What are some of your favorites? If you use WordPress, would you find an extension like this useful?
**Note: That is a photo of my daughter when she was two. She's "helping" her grandmother pick beans in the garden.