Well, Tara Cain is at again because she's also tagged me in the favorite photo meme.
I've thought about this quite a bit because I used my favorite photo in a post about my grandmother almost a year ago. I wasn't sure if I should use it again or select my second favorite.
Ultimately, I decided to reuse the photo. It's been my favorite since I took it over 20 years ago and probably will always be my favorite. If I were to pick a second favorite, it would have to be one of my daughter, like the photo above, but I don't think I could decide.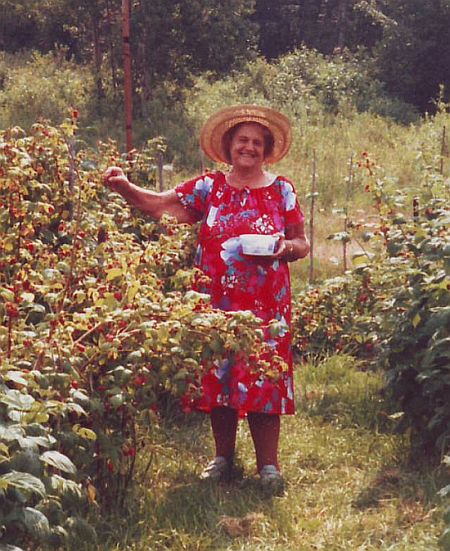 I loved my Grandmother a lot. More than most anyone I've known. She's been gone for 21 years now but I think about it her almost everyday.
I love this photo because I loved her, because she looks mischievous and happy, and because her grandma dress matches the raspberries she is picking.
The photo of my daughter with the blackberry bushes at the top was taken at my brother's house – it's the same house that my grandmother lived in. The raspberry bushes are no longer there (raspberries are A LOT of work) so the blackberries were the next best thing to photograph.