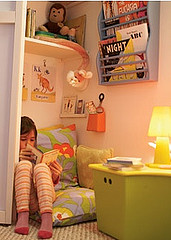 Over the last six months or so my daughter has really gotten into reading. She reads when she gets up in the morning, reads when I'm working, reads on the subway, and often reads between the time we get home and dinner. I'm not sure why she became so much more interested in the last 6 months – my best guess is that her reading improved so much that she started finding it to be enjoyable rather than a chore.
And, of course, I am thrilled. I've loved reading since I learned how and as I've mentioned, I read about a book a week. I'm sure I've influenced her interest in reading. Even if she didn't see me reading so often, we have piles of books all over the house and we read together every night.
Background
And I think it's good for kids to read anything even if it's junk food reading. At the beginning of the summer Alex was checking out kid's graphic novels. By encouraging any kind of reading I believe the kid will become interested in all reading. And now she has said that she prefers non-fiction and checked out field guides for birds and for beetles and a bunch of books about Ancient Egypt. Go figure, I read way more fiction than non-fiction.
This year I decided to sign her up for the Summer Reading Program at the library. In the past our schedules didn't allow us to go to the library as often and she really wasn't all that interested. I was also a little wary. Way back when I worked in a public library in Tucson the summer reading program at our branch was mobbed. It was great that the kids were so into it but the staff dreaded the days when we had special programs. ;-)
Summer reading programs typically have activities throughout the summer and offer incentives for reading. We went to the opening program where you could sign up and they had a kid's musical group there called The Cat's Pajamas, who were really quite entertaining. At the closing program the kids can get their faces painted and are given free books.
The program has a reading game board where you get stickers to fill in the spaces and every so many spaces you get a "prize". It's usually little things like pencils, stickers, keychains, etc. I thought that each space was for each book read but it's for every 15 mins spent reading. Seems like a low threshold for older kids but whatever, at least they are reading. I still made Alex do a book for each space on the board.
And the problem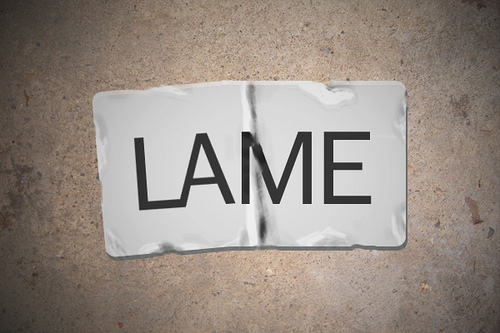 Last week when we went to the library Alex had eight new books on her list – we had missed going the previous week. I gave her the book list, sent her over to the children's librarian and told her to say that she had read eight books. Alex came back and told me that she had 4 new stickers and that we needed to get her game board from the box. I went up to the librarian and said, "My daughter got 4 stickers but she read 8 books." The librarian replied, "It's our policy to only give 4 stickers at a time."
I think that is SO lame. How does limiting the number of stickers encourage kids to read? To get the next 4 stickers, we would need to go back the next day or the next time we have free to visit the library. And people with lives can't go every day!!! I know that I have issues with "authority" but rules like this are pointless. The kids should get a sticker for every book they read. And, of course, she was one sticker away from the next prize spot.
Alex didn't really care either way. I was super annoyed. The point is getting kids to read – not making arbitrary rules for no good reason.
What do you think?
Update:
After I wrote this post, we were at the library. I mentioned to the librarian that the sticker restriction wasn't helpful in encouraging children to read.
Librarian: They don't want kids racing through the game board.
Me: Well so what if they read 30-40 books really fast. The point is that they read 30-40 books. Your policy makes it seem like you want the kids to visit the library more often rather than read a lot of books. And not everyone can come in that often since you are basically only open during work hours.
Librarian (all snooty like): We'll take your recommendation under consideration for next year.
I think I'm run my own summer reading program next year ;-)
photo credit: ooh_food
photo credit: LonePlacebo