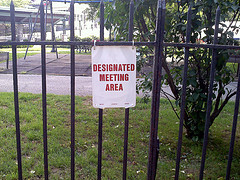 WordPress 3.2 was released on July 4th and the .1 update was released about a week later.
WordPress 3.2 has some great new features, which you have you can read about here and here.
One thing I did want to highlight were the new system requirements. I've run into this issue a couple of times now in updating sites so I thought it was worth mentioning again.
Requirements
Internet Explorer 6 is no longer supported. If you are using that browser, the WordPress admin won't work for you.
PHP 5.2.4 or greater (old requirement – since WordPress 2.5 was PHP 4.3 or greater)
MySQL 5.0.15 or greater (old requirement – since WordPress 2.9 was MySQL 4.1.2 or greater)
If you aren't sure which versions of PHP and MySQL your web host is using, contact your web host and ask before upgrading. I've run into a couple of ugrades that didn't work because the hosting account didn't meet the requirements. The auto-upgrade provided a notice stating this issue before upgrading so nothing went awry but if you upgrade manually you will get the message that the site can't run the new version and you will then need to replace the files with your backup. This isn't a huge problem, if you have a backup. If you don't and you really should backup before upgrading, then you will need to download the version you were running and upload it. At any rate, ask your host first.
If you need assistance with the upgrade or in meeting the new system requiremnts, please contact me.